If you've been experiencing one of these problems with your system and live in the Houston, Tx. area, call us and we can solve your computer related issues reasonably and efficiently with an old-fashioned house call:
System Freezing

Computer Turns Off, On, or Restarts Itself

Lost Your Password

System Won't Start or Turn Off

Can't Connect to the Internet

Struck by Lightning / Power Surge

Computer Disconnects from Internet

Can't Get Power to the System

Can't Print or Scan

Digital Camera Won't Load

Error Messages

Virus / Hoaxes

Software and Hardware Related Issues

System Running Sluggishly

Computer Making Noises
We proudly bring over 25+ years of experience to you to meet all of your computing needs at a reasonable cost. CALL US TODAY
FREE WOLF BACKGROUNDS
Specializing In:
Free Trial Software with Each Instruction !!!
Every Client is Unique
CALL US NOW
(281) 345-4980
James Norred / Owner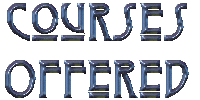 We also provide special in-home instruction catering to your busy schedule. Whether you want to learn more about using Windows, Surfing the Internet, or have bought a new Software Application and just need help getting started, we have several convenient and informative lessons that we bring to you.
We pride ourselves in our professionalism and ability to help you unlock your own computing skills and potential. Isn't it about time that you learned just what your computer can do for you?
Often when you purchase a system, the sales pitch is geared toward the belief that the computer will do everything but cook dinner for you, and when you get it home and need help, you call the computer's technical support line for assistance; but they don't want to hear your problem unless the system is broken. Let us be your bridge to learning. We don't treat our clients like they don't matter. We want you to learn to do what you are interested in doing and will guarantee that you will walk away with an understanding, insight, and feeling much more confident in owning your system.
We are affluent in numerous areas and will provide the properly structured training for your own personal needs. Don't let the computer frustrate you to the point that you let it sit and collect dust. We're here to help and we can. Call us and we'll be happy to come to you.
If you're interested in checking into several of our courses, please take the time to browse our currently offered subjects by CLICKING HERE.