If you've been experiencing one of these problems with your system and live in the Houston, Tx. area, call us and we can solve your computer related issues reasonably and efficiently with an old-fashioned house call or you can bring it to us. We also buy, sell and trade computer systems, deal with asset value management recovery of business class systems, have a wide range of business class laptop and desktop systems for sale that are loaded and tested for quality and also deal with networking and issues facing corporate, large and small business, home-business, home and gaming computer users. We specialize in parts and consultations as well. Call today for your needs. :
System Freezing

Computer Turns Off, On, or Restarts Itself

Lost Your Password

System Won't Start or Turn Off

Can't Connect to the Internet

Struck by Lightning / Power Surge

Computer Disconnects from Internet

Can't Get Power to the System

Can't Print or Scan

Digital Camera Won't Load

Error Messages

Virus / Hoaxes

Software and Hardware Related Issues

System Running Sluggish

Computer Making Noises

Corporate, Large or Small Office, even Home Networking Issues

Data Loss and Need Recovery

Need a Business-Class Laptop Computer or Comparable Desktop Unit?

Need a Reliable System to Store Your Back-Up Data While Your Current One is Being Repaired

Unhappy with Your Recent Purchase of a Consume-Class System, Software or Operating System?

Have the Need for Implementing a Server at Your Place of Business

Need to Install Video Surveillance Equipment on a Computer Back-Up System with a Direct Line to a Security Company and/or Emergency Services?

Display Problems, Keyboard Issues or Parts Needed for Your Laptop

Want to Install or Remove Software or Having Issues with Current Operating System or Software - Want to Upgrade Your Operating System and Make Sure that Your Computer and Hardware is Compliant?

Need to Dispose of Your System and Want Consultation Services on What to Replace it With - for both Corporate, Large and Small Business and Home Users

Kids Playing Games on Your System and Files Installing Themselves Without Your Knowledge, Slowing Things Down - Need More Sysetm Security on Your Work Computers - You System is Not Designed for Games and You Can't afford to Lose Your Data...
We proudly bring over 25+ years of experience to you to meet all of your computing needs at a reasonable cost. CALL US TODAY
Specializing In:
Computer Repairs, Sales, Business and Consumer Class Laptops and Desktops Completely Loaded and Tested for Quality.

Upgrades to Existing Systems

In-Home Classes and/or Consultation and Referrals

Tutorial Instruction and/or Consultation and Referrals

Hardware and Software Related Issues, Virus, Spy-Ware, Hoax Removal

Web Design by Dawg Web Designs see our listing in Google!!!
Free Trial Software with Each Instruction !!!
Each Client is Unique
CALL US NOW
(713)956-5011 (Registered Office) or (281) 865-8802 (Mobile)
James Norred / Owner and Laura Lee O'Callaghan / Co-Owner - Registered Agent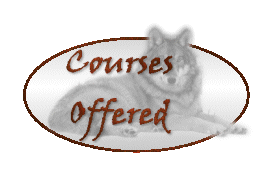 We also provide special in-home instruction catering to your busy schedule. Whether you want to learn more about using Windows, Surfing the Internet, or have bought a new Software Application and just need help getting started, we have several convenient and informative lessons that we bring to you or can suggest user groups, consult you for the best alternative to your needs such as local area schools, clubs, tutorials, and many, many other options that may better suit your needs. We do our best to bring you qulity service and competitive rates with personalized service. Discretion and customer service is important to us and even when you bring your system to us, you can know that with our many years of business experience, your privacy and data integrity is key. We also specialize in data recovery and storage, server-side and data-basing issues as well. Call us for your needs and we'll get the help you need.
We pride ourselves in our professionalism and ability to help you unlock your own computing skills and potential. Isn't it about time that you learned just what your computer can do for you and not what you have to do to take the busy time out of your schedule to make your computer conform to your schedule? Let us help put your computer to work for you doing what you need in an efficient and effective manner that serves your needs and can actually be profitable.
Often when you purchase a system, the sales pitch is geared toward the belief that the computer will do everything but cook dinner for you, and when you get it home and need help, you call the computer's technical support line for assistance; but they don't want to hear your problem unless the system is broken. Let us be your bridge to learning. We don't treat our clients like they don't matter. We want you to learn to do what you are interested in doing and will guarantee that you will walk away with an understanding, insight, and feeling much more confident in owning your system.
We are affluent in numerous areas and will provide the properly structured training for your own personal needs. Don't let the computer frustrate you to the point that you let it sit and collect dust. Sometimes you purchase a new system, spend a lot of money and don't every use it to its' potential and by the time you do, you have a sytem failure or data loss. We can provide quality equipment that can back-your important data up and keep it safe while your system is being repaired or completely erased without loss or loss of the need to keep working. Our systems are VERY reasonably priced depending on what's in stock and clean, dependable, and suit the standards of the business-class systems that you see many professionals carrying daily for their important computing needs. Our systems usually sold between $2,400.00 and $5,000.00 a few years back and were the last few years models of major corporations and industries whose names are readily recognized throughout the world. We now sell the same systems, only a couple or so years old for a price that is meanial compared to what people are purchasing consumer-class systems with software that is not half as sturdy and dependable. Also, we pride ourselves in the craftsmanship and quality of our excellence and sales of used bulk and individual models of business-class sysetms that are bluetooth capable, wi-fi and can keep up with standards of newer, more stable operating systems, software and peripherals. We sell both laptop systems and desktops and our ad can be found along with pictures and a map in Google Business Ads with more detailed information. Pleae check us out there along with pictures of many of our current models. We have coupons on the site offering discounts for bulk purchases and are always looking for motivated and honest, hard-working individuals who want to set their own hours and income and make way into a sales position by earning a comission on sales both individual and in bulk. We often seek coders and numerous other contract positions within our company due to the diversity of our business and its' ever constant need to keep up with change in technology and the needs of a metropolitan area that is in need of our services. We're here to help and we can. Call us and we'll be happy to come to you. If you would like, you can also bring your equipment to us or we also have a large warehoue conveniently located near Highways 290 and 610 where we work in tandem with several different companies in similar trade to provide recycling, parts location and other such services. PLEASE BOOK-MARK OUR SITE AND KEEP US IN MIND FOR YOUR COMPUTING NEEDS.
If you're interested in checking into several of our courses or courses that we refer out to local area leagues, schools, user groups, online tutorials, and guest instructors, please take the time to browse our currently offered subjects by CLICKING HERE.